Craft 2.0 and CII - Craft 2.0 was running in Christchurch over the weekend. Just as Sue achieves the impossible in Wellington, Lucy from Felt managed to get both the exhibition fair and workshops up and running in excelent style.

There were a lot of people waiting to get in and see what the crafty vendors had on offer. The turnout was right up there with last year with around 3000 people through the halls.

Lots of great stuff for sale, but the people from Christchurch Creative Space decided it needed more craft/electronics fusion.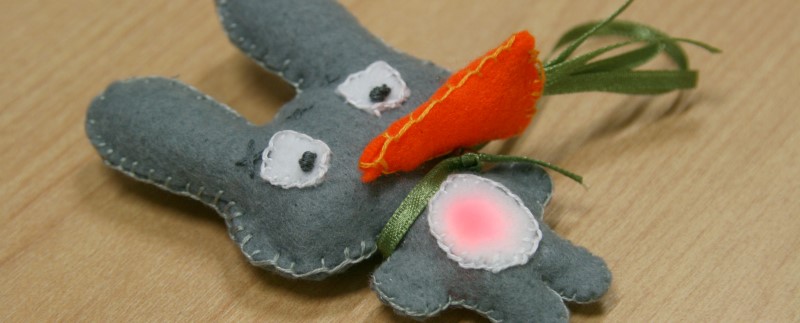 Here is the finished "Bright Bunny" with a magnetically activated heart light. With only three electronic components, a reed switch, a battery and an LED it was quite a managable project for beginners too.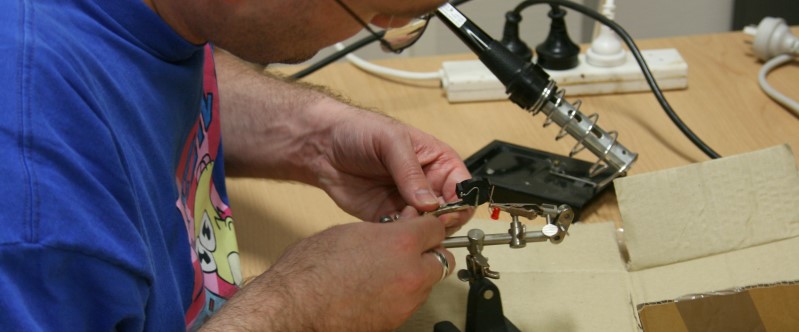 Phil from Christchurch Creative Space ran this workshop on Sunday teaching people how to make their own Bright Bunny.
Good to see electronics mixing with other crafts. Good work Phil.
Cheers, Dave.